According to the Ohio Department of Job and Family Services, the median Ohio dental assistant salary in 2014 was $34,921, while the top 25 percent earned $41,226 a year on average. Entry-level dental assistants earned substantially less, averaging $26,520 a year as of 2014.
Dental assistant salaries varied greatly throughout the state. In Ohio's major metropolitan areas, the median dental assistant salary ranged from a low of $26,866 in Steubenville to a high of $38,331 in the Columbus area:
Ohio Area
Entry-level
75th percentile

Sponsored Listings
Dental Assistant Job Growth in Ohio
The Ohio Department of Job and Family Services projects a 20.5% increase in dental assistant jobs from 2010 to 2020. This is more than two times greater than the level of growth expected for the state as a whole.
SPONSORED LISTINGS
Featured Programs:

Penn Foster's Dental Assistant career diploma program​ will teach you on-the-job skills like dental health procedures, office operations, dentistry terminology use, and more - so you can begin pursuing your career as a Dental Assistant.​
Selected Campus Locations:
Selected Programs: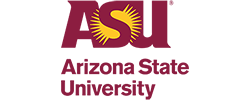 With ASU's Online Bachelor of Science in Applied Biological Sciences – Pre-Dental, you'll be equipped with the knowledge, skills and experience needed to pursue an advanced degree in dentistry or a career in a dental-related field.
Selected Campus Locations:
The rates of dental assistant job growth are expected to be higher than Ohio's average in two of the state's largest metropolitan areas. This increase is expected to be 23.2% in the Toledo area and 22.3% in the Dayton area.
Along with being home to the greatest number of dental assistants in Ohio as of 2013, the Columbus area is expected to have the highest number of average annual job openings in the dental assisting field. Fifty-nine jobs a year are expected to become available in this metropolitan area, out of a total of 416 throughout all of Ohio.
The US Department of Labor's Bureau of Labor Statistics provides an analysis of 2013 Ohio dental assistant salary percentiles broken down by metropolitan and non-metropolitan areas:
Area name
Employment
Annual mean wage
Canton-Massillon OH
470
29420
Cincinnati-Middletown OH-KY-IN
1870
33440
Cleveland-Elyria-Mentor OH
1680
36370
Huntington-Ashland WV-KY-OH
170
30050
Parkersburg-Marietta-Vienna WV-OH
150
28590
Steubenville-Weirton OH-WV
70
26250
Youngstown-Warren-Boardman OH-PA
550
34930
West Northwestern Ohio nonmetropolitan area
430
34770
Other Ohio nonmetropolitan area
500
35690
Eastern Ohio nonmetropolitan area
260
29130
Southern Ohio nonmetropolitan area
240
32580