The New Hampshire Economic & Labor Market Information Bureau (ELMIB) showed job growth in the field of dental assisting to be a very favorable in a 2014 analysis of occupations in the state. It projects the number of jobs will increase 16.9% between 2012 and 2022. On average, forty-seven dental assistant jobs a year will be become available during this time frame.
New Hampshire had the highest dental assistant salaries in the country in 2014 according to the US Bureau of Labor Statistics (BLS). In particular, Manchester had the highest average dental assistant salary of any metropolitan area in the U.S.
Sponsored Listings
The average 2014 dental assistant salary in New Hampshire was $44,315 according to the ELMIB. Dental assistants starting in the field earned $32,614 a year on average, while those with experience earned an average of $50,170 a year.
SPONSORED LISTINGS
Featured Programs:

Penn Foster's Dental Assistant career diploma program​ will teach you on-the-job skills like dental health procedures, office operations, dentistry terminology use, and more - so you can begin pursuing your career as a Dental Assistant.​
Selected Campus Locations:
Selected Programs: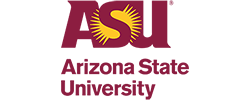 With ASU's Online Bachelor of Science in Applied Biological Sciences – Pre-Dental, you'll be equipped with the knowledge, skills and experience needed to pursue an advanced degree in dentistry or a career in a dental-related field.
Selected Campus Locations:
New Hampshire's metropolitan areas had average dental assistant salaries that were substantially above the average U.S. salary. The highest New Hampshire dental assistant salary was in the Manchester area:
New Hampshire Area
Entry-level
Experienced

In 2013, there were 1,270 dental assistants employed in New Hampshire. Twenty-two percent of them were in the Nashua area, while 17.3% worked in the Manchester area. The Concord area had the third highest concentration of dental assistants with 16.5%.
The US Bureau of Labor Statistics provides a detailed breakdown of 2013 New Hampshire dental assisting salary percentiles:
Area name
Employment
Annual mean wage
Haverhill-North Andover-Amesbury MA-NH NECTA Division
150
48300
Lawrence-Methuen-Salem MA-NH NECTA Division
140
34760
Lowell-Billerica-Chelmsford MA-NH NECTA Division
300
45160
Nashua NH-MA NECTA Division
290
43850
Rochester-Dover NH-ME
80
41700
Northern New Hampshire nonmetropolitan area
80
32100
Other New Hampshire nonmetropolitan area
230
44480
Western New Hampshire nonmetropolitan area
90
42340
Southwestern New Hampshire nonmetropolitan area
80
45280