The New Hampshire Economic & Labor Market Information Bureau (ELMI) considers the field of dental hygiene to be a very favorable one. It projects a job growth rate of 24.6% over the ten-year period ending in 2022.
At $80,142 a year, the 2014 average dental hygienist salary in New Hampshire was $8,612 higher than the national average for this field. Dental hygienists entering the workforce earned $67,725 on average, while experienced professionals averaged $86,320.
SPONSORED LISTINGS
Featured Programs:

Penn Foster's Dental Assistant career diploma program​ will teach you on-the-job skills like dental health procedures, office operations, dentistry terminology use, and more - so you can begin pursuing your career as a Dental Assistant.​
Selected Campus Locations:
Selected Programs: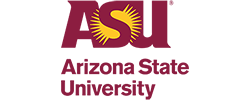 With ASU's Online Bachelor of Science in Applied Biological Sciences – Pre-Dental, you'll be equipped with the knowledge, skills and experience needed to pursue an advanced degree in dentistry or a career in a dental-related field.
Selected Campus Locations:
Metropolitan New Hampshire Dental Hygienist Salaries
Entry-level dental hygienist salaries varied a great deal between New Hampshire's major metropolitan areas. There was a $30,092 difference between the entry-level salary in the Exeter-Seabrook area and the Manchester area:
New Hampshire Area
Entry-level
Experienced

Exeter-Seabrook
$84677
$88338

Lebanon-Hanover
$53248
$82368

Rochester-Dover
$67725
$79414
Dental Hygienist Employment Levels in New Hampshire
New Hampshire had the fifth highest concentration of dental hygienist jobs in the country in 2103 according to the Bureau of Labor Statistics (BLS). The ELMI reported that 1,250 dental hygienists were employed in New Hampshire in 2013.
The highest concentration was found in the Nashua-Derry area. Two hundred and sixty dental hygienists worked in this metropolitan area in 2013. The next highest concentration of dental hygienists was in the Concord area with 230 professionals employed there. Only 100 dental hygienists were employed in the Rochester-Dover area.
The BLS provides detailed information on 2013 New Hampshire dental hygienist salary percentiles throughout metropolitan and nonmetropolitan parts of the state:
Area name
Employment
Annual mean wage
Haverhill-North Andover-Amesbury MA-NH NECTA Division
220
81760
Lawrence-Methuen-Salem MA-NH NECTA Division
140
76030
Lowell-Billerica-Chelmsford MA-NH NECTA Division
240
79490
Nashua NH-MA NECTA Division
270
83810
Rochester-Dover NH-ME
100
74900
Northern New Hampshire nonmetropolitan area
50
71490
Other New Hampshire nonmetropolitan area
230
77840
Western New Hampshire nonmetropolitan area
80
70380
Southwestern New Hampshire nonmetropolitan area
70
82310