The field of dental hygiene is experiencing high levels of growth throughout the U.S., including Montana. The number of dental hygienist jobs in the state is expected to increase by 31.3% between 2012 and 2022 according to the Montana Department of Labor and Industry (DIL).
The median 2013 dental hygienist salary in Montana was $68,770, while the average was $67,510. The median Montana dental hygienist salary varied in the various areas of the state, with the highest in East Montana.
SPONSORED LISTINGS
Featured Programs:

Penn Foster's Dental Assistant career diploma program​ will teach you on-the-job skills like dental health procedures, office operations, dentistry terminology use, and more - so you can begin pursuing your career as a Dental Assistant.​
Selected Campus Locations:
Selected Programs: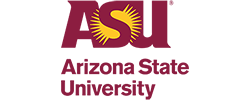 With ASU's Online Bachelor of Science in Applied Biological Sciences – Pre-Dental, you'll be equipped with the knowledge, skills and experience needed to pursue an advanced degree in dentistry or a career in a dental-related field.
Selected Campus Locations:
The highest average salary was in the central part of the state:
The average dental hygienist salaries varied depending on the type of employer:
Public administration—state $65,451
Office of dentists $65,008
Office of physicians $62,199
Public administration—federal $53,260
Montana Dental Hygienist Employment Levels
In 2013, 650 dental hygienists worked in Montana. Both the Missoula and Billings areas had high numbers of these professionals. One hundred and thirty dental hygienists were employed in the Missoula area, while 120 worked in the Billings area. Only 60 dental hygienists worked in the Great Falls area that year.
The local area of southwest Montana also had high employment levels with 190 dental hygienists employed there. The west Montana local area had far fewer dental hygienists. Seventy such professionals were employed there. Only 40 dental hygienists worked in both the east and central areas of Montana.
The US Bureau of Labor Statistics also provides detailed information on the 2013 Montana dental hygiene salaries throughout metropolitan and nonmetropolitan parts of the state:
Area name
Employment
Annual mean wage
Eastern Montana nonmetropolitan area
40
62090
Central Montana nonmetropolitan area
40
68610
Southwestern Montana nonmetropolitan area
190
67660
Western Montana nonmetropolitan area
70
61810