The number of dental assistant jobs in Michigan is projected to increase by 15.3% over the ten-year period ending in 2020, according to the state's Department of Technology, Management, and Budget (MDTMB). Job growth is projected to be particularly high in two areas of Michigan. The projected increase is 26.1% in Ann Arbor and 25.5% in the northwest Lower Peninsula.
The 2013 average dental assistant salary in Michigan was $34,370 a year. Experienced dental assistants in the 90th percentile averaged $45,650 a year. Dental assistants in the 10th percentile are typically those entering the workforce. They averaged $24,620 a year.
Sponsored Listings
The MDTMB provides information on dental assistant salaries in areas outside of Michigan's metropolitan areas. The average Michigan dental assistant salary in these areas was highest in the northwest Lower Peninsula balance of state:
Michigan Area
10th percentile
90th percentile

Northeast Lower Peninsula
$24460
$43410

Northwest Lower Peninsula
$27750
$45800

South Central Lower Peninsula $22710
$32730
Upper Peninsula
$24800
$46370
Nonmetropolitan areas can be excellent sources of dental assistant jobs in Michigan. The balance of the Lower Peninsula had the fifth highest employment level in the country of any nonmetropolitan area, according to the Bureau of Labor Statistics (BLS).
SPONSORED LISTINGS
Featured Programs:

Penn Foster's Dental Assistant career diploma program​ will teach you on-the-job skills like dental health procedures, office operations, dentistry terminology use, and more - so you can begin pursuing your career as a Dental Assistant.​
Selected Campus Locations:
Selected Programs: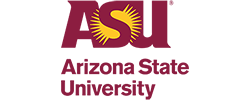 With ASU's Online Bachelor of Science in Applied Biological Sciences – Pre-Dental, you'll be equipped with the knowledge, skills and experience needed to pursue an advanced degree in dentistry or a career in a dental-related field.
Selected Campus Locations:
In 2013, 48% of Michigan's 9,330 dental assistants were employed in the southeastern portion of the state. The area with the second highest concentration of dental assistants was the Grand Rapids Area with 10.2%.
The BLS provides a detailed breakdown of 2013 dental assisting salary percentiles throughout metropolitan and nonmetropolitan areas of Michigan:
Area name
Employment
Annual mean wage
Detroit-Livonia-Dearborn MI Metropolitan Division
1220
33090
Detroit-Warren-Livonia MI
4060
33230
Grand Rapids-Wyoming MI
800
37250
Holland-Grand Haven MI
220
35150
Kalamazoo-Portage MI
250
34870
Lansing-East Lansing MI
400
36360
Muskegon-Norton Shores MI
150
34000
Niles-Benton Harbor MI
110
38260
Saginaw-Saginaw Township North MI
230
31600
South Bend-Mishawaka IN-MI
260
41050
Warren-Troy-Farmington Hills MI Metropolitan Division
2840
33290
Upper Peninsula of Michigan nonmetropolitan area
280
33260
Northeast Lower Peninsula of Michigan nonmetropolitan area
180
32070
Northwest Lower Peninsula of Michigan nonmetropolitan area
360
36050
Balance of Lower Peninsula of Michigan nonmetropolitan area
500
32730