The Michigan Department of Technology, Management, and Budget (DTMB) projects the number of dental hygienist jobs will increase by 20.8% in the state between 2010 and 2020.
The DTMP indicated that the average 2013 dental hygienist salary in Michigan was $60,300. Those in the top 10 percent earned $75,180 on average, while dental hygienists in the 10th percentile averaged $43,330 a year.
SPONSORED LISTINGS
Featured Programs:

Penn Foster's Dental Assistant career diploma program​ will teach you on-the-job skills like dental health procedures, office operations, dentistry terminology use, and more - so you can begin pursuing your career as a Dental Assistant.​
Selected Campus Locations:
Selected Programs: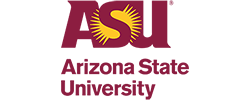 With ASU's Online Bachelor of Science in Applied Biological Sciences – Pre-Dental, you'll be equipped with the knowledge, skills and experience needed to pursue an advanced degree in dentistry or a career in a dental-related field.
Selected Campus Locations:
The agency also provides salary information on dental hygienists in Michigan's nonmetropolitan areas:
Michigan Area
10th Percentile
90th Percentile

Northeast lower
$50070
$73490

Northwest lower
$34180
$72990

South central lower
$28950
$72330

Regional Job Growth and Employment Levels
The DTMP projects job growth of nearly 32% in the northwest lower peninsula and the Ann Arbor area. The number of dental hygienist jobs is also projected to increase more than the state's average in southeast Michigan.
In 2013, 8160 dental hygienists were employed in Michigan. Flint had the highest concentration of dental hygienists of any metropolitan area in the country according to the US Bureau of Labor Statistics.
Nearly 49% of Michigan's dental hygienists were located in the southeast portion of the state according to the DTMB. It projects that this part of Michigan will have the greatest number of jobs generated each year with an average of 178 openings each year. This represents 50.6% of the dental hygienist jobs that will become available in Michigan.
The US Bureau of Labor Statistics provides additional detail on dental hygienist salary levels in Michigan as of 2013:
Area name
Employment
Annual mean wage
Detroit-Livonia-Dearborn MI Metropolitan Division
1430
64200
Detroit-Warren-Livonia MI
4600
61430
Grand Rapids-Wyoming MI
850
58240
Holland-Grand Haven MI
270
61120
Kalamazoo-Portage MI
300
58240
Lansing-East Lansing MI
400
61410
Muskegon-Norton Shores MI
110
61410
Niles-Benton Harbor MI
90
59730
Saginaw-Saginaw Township North MI
230
55950
South Bend-Mishawaka IN-MI
270
68470
Warren-Troy-Farmington Hills MI Metropolitan Division
3170
60170
Upper Peninsula of Michigan nonmetropolitan area
290
61740
Northeast Lower Peninsula of Michigan nonmetropolitan area
220
59660
Northwest Lower Peninsula of Michigan nonmetropolitan area
430
56430
Balance of Lower Peninsula of Michigan nonmetropolitan area
510
53840