Dental assistants in Massachusetts had the fourth highest salaries in the field nationwide, according to the Bureau of Labor Statistics (BLS). The country's top paying metropolitan areas included the Haverhill area at number three and the Lowell area at number seven.
The 2013 average dental assistant salary in Massachusetts was $41,190 a year according to the EOLWD. While 98.2% of these dental assistants worked in health care and social services, the average salary was $4,300 more a year for those who worked in educational services.
Sponsored Listings
The average entry-level Massachusetts dental assistant salary was highest in the Cape & Islands Workforce Investment Area (WIA). The average salary and that for experienced dental assistants was highest in the Lower Merrimack Valley WIA:
WIA
Entry-level
Experienced

Berkshire County
$27301
$38568

Cape & Islands
$36958
$44494

Central Massachusetts
$34099
$50561

Franklin/Hampshire
$29597
$42791

Greater Lowell
$35633
$49950

Greater New Bedford
$22024
$38187

Hampden County
$34550
$42746

Lower Merrimack Valley
$31943
$53616

Metro South/West
$34231
$48879

North Central
$29673
$48858

The number of Massachusetts dental assistant jobs is projected to grow by 12.5% over the ten year period ending in 2022, according to the state's Executive Office of Labor and Workforce Development (EOLWD).
SPONSORED LISTINGS
Featured Programs:

Penn Foster's Dental Assistant career diploma program​ will teach you on-the-job skills like dental health procedures, office operations, dentistry terminology use, and more - so you can begin pursuing your career as a Dental Assistant.​
Selected Campus Locations:
Selected Programs: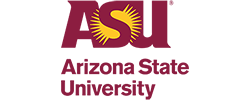 With ASU's Online Bachelor of Science in Applied Biological Sciences – Pre-Dental, you'll be equipped with the knowledge, skills and experience needed to pursue an advanced degree in dentistry or a career in a dental-related field.
Selected Campus Locations:
It projects that 234 dental assistant jobs a year will become available in Massachusetts during this period. Slightly more than 62% of these jobs will be generated by the exit of dental assistants from the field. The remaining 88 jobs will come from growth.
The BLS provides a detailed breakdown of 2013 dental assisting salaries throughout metropolitan and nonmetropolitan areas of Massachusetts:
Area name
Employment
Annual mean wage
Barnstable Town, MA
210
42210
Boston-Cambridge-Quincy MA-NH
5020
42670
Boston-Cambridge-Quincy MA NECTA Division
3130
42880
Brockton-Bridgewater-Easton MA NECTA Division
310
39100
Framingham MA NECTA Division
310
41890
Haverhill-North Andover-Amesbury MA-NH NECTA Division
150
48300
Lawrence-Methuen-Salem MA-NH NECTA Division
140
34760
Leominster-Fitchburg-Gardner MA
140
42770
Lowell-Billerica-Chelmsford MA-NH NECTA Division
300
45160
Nashua NH-MA NECTA Division
290
43850
Peabody MA NECTA Division
330
42660
Providence-Fall River-Warwick RI-MA
940
35920
Springfield MA-CT
840
39070
Taunton-Norton-Raynham MA NECTA Division
60
40790
Northwest Massachusetts nonmetropolitan area
70
36270
North Central Massachusetts nonmetropolitan area
30
39130