As is the case nationally, jobs in the field of dental hygiene are expected to increase in Massachusetts in the coming years. The state's Executive Office of Labor and Workforce Development (EOLWD) projects a 19.86% increase in the number of dental hygienist jobs between 2012 and 2022.
Some 97% of Massachusetts's dental hygienists worked in healthcare services earned an average salary of $79,740 a year in 2013. Those entering the workforce earned $65,940 on average, while those with experience averaged $86,870.
SPONSORED LISTINGS
Featured Programs:

Penn Foster's Dental Assistant career diploma program​ will teach you on-the-job skills like dental health procedures, office operations, dentistry terminology use, and more - so you can begin pursuing your career as a Dental Assistant.​
Selected Campus Locations:
Selected Programs: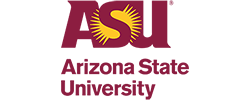 With ASU's Online Bachelor of Science in Applied Biological Sciences – Pre-Dental, you'll be equipped with the knowledge, skills and experience needed to pursue an advanced degree in dentistry or a career in a dental-related field.
Selected Campus Locations:
Dental Hygienist Salaries in Massachusetts Workforce Investment Areas
The average 2013 Massachusetts dental hygienist salary varied a great deal between Workforce Investment Areas (WIA). For instance, dental hygienists in the Metro South/West area averaged $86,230, while those in the Berkshire County area earned $63,390 on average:
WIA
Entry-level
Experienced

Berkshire County
$47711
$71230

Bristol County
$66512
$76964

Cape & Islands
$68891
$85746

Central Massachusetts
$56547
$84978

Greater Lowell
$66837
$85459

Hampden County
$68484
$83091

Lower Merrimack Valley
$68628
$85289

Metro South/West
$77276
$88911

In 2012, some 5,800 dental hygienists were employed in Massachusetts. The EOLWD predicts an average of 266 dental hygiene jobs a year will become available in the state. Most of these jobs will be to replacement retirees, while 116 will be due to growth in the field.
The Bureau of Labor Statistics provides information on 2013 dental hygienist salary percentiles in different areas of Massachusetts:
Area name
Employment
Annual mean wage
Barnstable Town, MA
220
80250
Boston-Cambridge-Quincy MA-NH
4260
81250
Boston-Cambridge-Quincy MA NECTA Division
2450
82700
Brockton-Bridgewater-Easton MA NECTA Division
170
81060
Framingham MA NECTA Division
390
81340
Haverhill-North Andover-Amesbury MA-NH NECTA Division
220
81760
Lawrence-Methuen-Salem MA-NH NECTA Division
140
76030
Leominster-Fitchburg-Gardner MA
140
90020
Lowell-Billerica-Chelmsford MA-NH NECTA Division
240
79490
Nashua NH-MA NECTA Division
270
83810
New Bedford MA
Estimate not released
72190
Peabody MA NECTA Division
300
73310
Providence-Fall River-Warwick RI-MA
1230
71550
Springfield MA-CT
420
79100
Taunton-Norton-Raynham MA NECTA Division
90
71730
Northwest Massachusetts nonmetropolitan area
70
67840