The Maine Department of Labor considers the field of dental assisting to be a high growth occupation in the state. It predicts an 11% increase in the number of dental assistant jobs in the ten-year period ending in 2022. This is nearly five fold higher than the overall increase in job growth expected among all occupations in Maine.
In 2012, 1,130 dental assistants were employed in Maine. That number is expected to increase by 124 over this time frame.
Sponsored Listings
The average 2013 dental assistant salary in Maine was $38,090. Dental assistants in the 10th percentile are generally entry-level professionals. They averaged $28,810 year. In contrast, experienced dental assistants in the 90th percentile earned $47,730 a year on average.
SPONSORED LISTINGS
Featured Programs:

Penn Foster's Dental Assistant career diploma program​ will teach you on-the-job skills like dental health procedures, office operations, dentistry terminology use, and more - so you can begin pursuing your career as a Dental Assistant.​
Selected Campus Locations:
Selected Programs: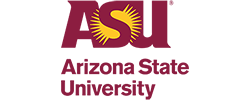 With ASU's Online Bachelor of Science in Applied Biological Sciences – Pre-Dental, you'll be equipped with the knowledge, skills and experience needed to pursue an advanced degree in dentistry or a career in a dental-related field.
Selected Campus Locations:
The highest Maine dental assistant salary was $59,390 for Androscoggin County dental assistants in the 90th percentile. Average salaries were highest in Androscoggin and Cumberland counties:
Maine Area
10th percentile
90th percentile

Androscoggin County
$27662
$59390

Aroostook County
$26093
$40429

Cumberland County
$33628
$47750

Hancock County
$32520
$46341

Kennebec County
$26783
$45526

Penobscot County
$30400
$46959

Dental assistant salaries were lower than the state's average in the balance of state areas:
Maine Area
10th percentile
90th percentile

In 2013, 78.5% of Maine's 1,300 dental assistants were employed in four of the largest counties:
York County – 290
Cumberland County – 280
Kennebec County – 230
Penobscot County – 220
For comparison, the Bureau of Labor Statistics also provides a detailed breakdown of 2013 dental assisting salary figures by percentile in metropolitan and nonmetropolitan areas of Maine:
Area name
Employment
Annual mean wage
Lewiston-Auburn ME
60
41530
Portland-South Portland-Biddeford ME
420
41770
Rochester-Dover NH-ME
80
41700
Northeast Maine nonmetropolitan area
140
36040
Southwest Maine nonmetropolitan area
470
35380