Dental hygienists in Maine are licensed and registered by the Board of Dental Examiners. According to the US Bureau of Labor Statistics (BLS), the 1,030 registered dental hygienists who were employed in Maine during 2013 earned a mean annual salary of $67,730 or an hourly wage of $32.56.
The occupational outlook is good for dental hygienists in Maine. The government predicts that the roughly 88 students who graduate each year from one of Maine's two schools for dental hygienists enter a job market with a 14 percent job growth rate.
SPONSORED LISTINGS
Featured Programs:

Penn Foster's Dental Assistant career diploma program​ will teach you on-the-job skills like dental health procedures, office operations, dentistry terminology use, and more - so you can begin pursuing your career as a Dental Assistant.​
Selected Campus Locations:
Selected Programs: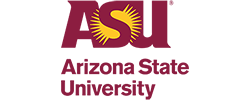 With ASU's Online Bachelor of Science in Applied Biological Sciences – Pre-Dental, you'll be equipped with the knowledge, skills and experience needed to pursue an advanced degree in dentistry or a career in a dental-related field.
Selected Campus Locations:
Dental Hygienist Salary by Experience Level
The Maine Department of Labor Workforce Development lists average dental hygienist salaries/wages in the State as:
Entry-Level Annual Salary – $51,990
Entry-Level Hourly Wage – $24.99
Experienced Annual Salary – $75,600
Experienced Daily Wage – $36.34
BLS figures show that dental hygienist salaries vary between Maine's non-metropolitan (NMA) areas:
Employed Dental Therapists
170
Median Annual Salary
$56690
10th Percentile Annual Salary
$43720
10th Percentile Hourly Wage
$21.02
25th Percentile Annual Salary
$49800
25th Percentile Hourly Wage
$23.94
90th Percentile Annual Salary
$72210
The following table lists the BLS salary and wage data for various cities and metropolitan areas in Maine:
Area name
Employment
Hourly 75th percentile wage
Lewiston-Auburn ME
60
45.79
Portland-South Portland-Biddeford ME
440
37.98
Rochester-Dover NH-ME
100
40.40
Northeast Maine nonmetropolitan area
170
31.39
Southwest Maine nonmetropolitan area
230
34.38