The median 2013 dental assistant salary in Louisiana was $28,800 a year. Experienced dental assistants earned $34,190 on average, while the salary for those entering the workforce was $24,320.
The median salaries for Louisiana dental assistants varied by over $6,000 between the different regional labor market areas (RLMA) in the state.
Sponsored Listings
The highest median salary was in the New Orleans RLMA:
New Orleans – $30,868
Monroe – $30,723
Lake Charles – $29,648
Shreveport – $28,410
Baton Rouge – $28,311
Alexandria – $27,577
Lafayette – $25,884
Houma – $24,808
In 2012, 3,563 dental assistants were employed in Louisiana. The field of dental assisting is growing for several reasons. There is a much greater understanding of the link between oral and general health. This is leading to an increase in preventative dental care that is frequently carried out by dental assistants. Also, more of the aging U.S. population is keeping its original teeth, creating a growing demand for dental care.
SPONSORED LISTINGS
Featured Programs:

Penn Foster's Dental Assistant career diploma program​ will teach you on-the-job skills like dental health procedures, office operations, dentistry terminology use, and more - so you can begin pursuing your career as a Dental Assistant.​
Selected Campus Locations:
Selected Programs: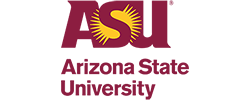 With ASU's Online Bachelor of Science in Applied Biological Sciences – Pre-Dental, you'll be equipped with the knowledge, skills and experience needed to pursue an advanced degree in dentistry or a career in a dental-related field.
Selected Campus Locations:
The number of dental assistant jobs in Louisiana is projected to increase by 1% a year in the ten-year period ending in 2022, according to the Louisiana Workforce Commission. The Commission predicts that 112 medical assistant jobs a year will become available in the state on average. Two thirds of these jobs will be to replace workers who will leave the field. The remaining 38 jobs will come from growth in the dental assisting field.
The BLS also provides a detailed breakdown of 2013 dental assisting salaries in the metropolitan and nonmetropolitan areas of Louisiana:
Area name
Employment
Annual mean wage
Houma-Bayou Cane-Thibodaux LA
170
26090
New Orleans-Metairie-Kenner LA
1290
31070
Shreveport-Bossier City LA
340
29350
Hammond nonmetropolitan area
70
33310
Natchitoches nonmetropolitan area
160
28360
Winnsboro nonmetropolitan area
130
29060
New Iberia nonmetropolitan area
210
25480