The Louisiana State Board of Dentistry licenses and regulars the 1,760 dental hygienists employed in The Pelican State. The salaries of dental hygienists are quite high when compared to other professions that only require an associate's degree. It is an ideal career for persons who are interested in dentistry, care about people and have good interpersonal skills and manual dexterity.
According to the US Bureau of Labor Statistics (BLS) the field of dental hygiene will see job growth of 27 percent in the years leading up to 2018.
SPONSORED LISTINGS
Featured Programs:

Penn Foster's Dental Assistant career diploma program​ will teach you on-the-job skills like dental health procedures, office operations, dentistry terminology use, and more - so you can begin pursuing your career as a Dental Assistant.​
Selected Campus Locations:
Selected Programs: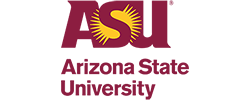 With ASU's Online Bachelor of Science in Applied Biological Sciences – Pre-Dental, you'll be equipped with the knowledge, skills and experience needed to pursue an advanced degree in dentistry or a career in a dental-related field.
Selected Campus Locations:
An Analysis of Dental Hygienist Salaries in Louisiana
Dental hygienist salaries in Louisiana range from a low of around $35,000/year to over $80,000, depending on education, performance, experience, seniority and location. The BLS lists some specific statewide dental hygienist salaries as follows:
Annual Mean Salary – $59,930
Hourly Mean Wage – $28.81
10th Percentile Annual Salary – $35,090
25th Percentile Annual Salary – $43,880
10th Percentile Hourly Wage – $16.87
25th Percentile Hourly Wage – $21.10
The number of dental hygienists and their mean, 10th and 25th percentile salaries and wages in three nonmetropolitan areas of Louisiana are shown here:
Louisiana Area
Employed
10th Percentile
Natchitoches
40
$27660/$13.30
Winnsboro
110
$40320/$19.38
New Iberia
110
$27750/$13.34
The Louisiana Workforce Commission divides the state into eight regional labor market areas that each includes a different number of parishes.
According to the Louisiana Workforce Commission the number of dental hygienist jobs, annual salaries and hourly wage percentiles for the regional labor markets (RLMAs) are:
Louisiana Area
Employed
25th Percentile
It is noted that the southern RLMs of New Orleans and Houma are adjacent to each other on Louisiana's Gulf of Mexico coastline while the northern RLMAs of Shreveport and Monroe make up the state's northern border with Arkansas.
The following table also illustrates salary differences in various Louisiana cities (BLS 2013):
Area name
Employment
Annual mean wage
Houma-Bayou Cane-Thibodaux LA
80
60710
Lake Charles LA
Estimate not released
65930
New Orleans-Metairie-Kenner LA
540
67190
Shreveport-Bossier City LA
160
56690
Natchitoches nonmetropolitan area
40
47520
Winnsboro nonmetropolitan area
110
55340
New Iberia nonmetropolitan area
110
59760