The Kansas Department of Labor has designated the occupation of dental assisting as a high demand occupation in the state. It expects job growth in this field to increase by 2.6% a year in the ten-year period leading up to 2020. This increase is more than two fold greater than that of all occupations in Kansas.
The 2012 average dental assistant salary in Kansas was $31,650. Those entering this field made $23,910 a year on average, while experienced dental assistants earned an average of $38,510.
Sponsored Listings
The salary for dental assistants in the balance of state that excludes the major metropolitan centers was lower than the state's average. It was $28,750 on average with entry-level professionals earning $21,410 and experienced ones $32,470.
Many of Kansas' dental assistants work outside of the major metropolitan areas. The Bureau of Labor Statistics (BLS) reported that the Kansas nonmetropolitan area had the highest level of dental assistant employment of any such area of the county in 2013. In 2012, 31.6% of the state's 2,850 dental assistants worked in the balance of state area outside of the major metropolitan areas, according to the Kansas Department of Labor.
SPONSORED LISTINGS
Featured Programs:

Penn Foster's Dental Assistant career diploma program​ will teach you on-the-job skills like dental health procedures, office operations, dentistry terminology use, and more - so you can begin pursuing your career as a Dental Assistant.​
Selected Campus Locations:
Selected Programs: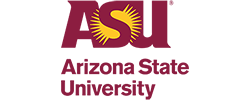 With ASU's Online Bachelor of Science in Applied Biological Sciences – Pre-Dental, you'll be equipped with the knowledge, skills and experience needed to pursue an advanced degree in dentistry or a career in a dental-related field.
Selected Campus Locations:
Nearly as many dental assistants worked in the Kansas City area as in the whole rest of the state. Eight hundred and forty dental assistants were employed in Kansas City versus 900 in the balance of state. Wichita had the second largest concentration of these professionals with an employment level of 610. The highest number of dental assistants worked in Topeka.
The BLS offers a detailed analysis of 2013 dental assisting salaries in Kansas:
Area name
Employment
Annual mean wage
Kansas City MO-KS
1870
38280
Kansas nonmetropolitan area
690
32670