The number of dental assisting jobs is projected to increase by 22.8% in the ten-year period ending in 2012 according to Iowa Workforce Development. This Idaho state government agency projects that 125 jobs a year will become available in the state on average during this time.
Job growth is expected to be particularly high in Iowa Workforce Development Region 07. This region, comprised of Black Hawk, Bremer, Buchanan, Butler, and Grundy counties, is expected to have a dental assistant job growth rate of 31% over this ten-year period.
Sponsored Listings
The 2014 average dental assistant salary in Iowa was $33,615. Entry-level dental assistants earned $27,373 a year on average, while those with experience averaged $39,736.
The 2013 Iowa dental assistant salaries varied substantially between the most populated counties. It was substantially higher in Polk County than in any other of these counties. This was the case for all categories of dental assistants:
Iowa Area
Entry-level
Experienced

Black Hawk County
$30056
$38792

Cerro Gordo County
$30446
$40310

Dubuque County
$27227
$34861

Johnson County
$32448
$40123

Pottawattamie County
$32178
$34715

Woodbury County
$25730
$33176
In 2013, some 2,430 dental assistants were employed throughout Iowa. Nearly 60% of them were located in Iowa's eight most populated counties. Linn and Polk counties had the greatest number of dental assistants, with 310 employed in each county.
SPONSORED LISTINGS
Featured Programs:

Penn Foster's Dental Assistant career diploma program​ will teach you on-the-job skills like dental health procedures, office operations, dentistry terminology use, and more - so you can begin pursuing your career as a Dental Assistant.​
Selected Campus Locations:
Selected Programs: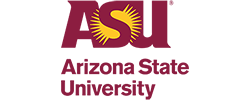 With ASU's Online Bachelor of Science in Applied Biological Sciences – Pre-Dental, you'll be equipped with the knowledge, skills and experience needed to pursue an advanced degree in dentistry or a career in a dental-related field.
Selected Campus Locations:
The Bureau of Labor Statistics provides a detailed breakdown by percentile of 2013 dental assisting salaries in metropolitan and nonmetropolitan areas of Iowa:
Area name
Employment
Annual mean wage
Davenport-Moline-Rock Island IA-IL
300
33200
Des Moines-West Des Moines IA
490
37580
Omaha-Council Bluffs NE-IA
810
31840
Sioux City IA-NE-SD
150
34430
Waterloo-Cedar Falls IA
220
31610
Northeast Iowa nonmetropolitan area
200
36650
Northwest Iowa nonmetropolitan area
220
35340
Southwest Iowa nonmetropolitan area
120
33980
Southeast Iowa nonmetropolitan area
390
33230