According to a 2013 report published by the US Bureau of Labor Statistics (BLS) there are 2,270 licensed dental hygienists in the state of Iowa. The BLS predicts that dental hygienist jobs will increase 33 percent between 2012 and 2022. This much-faster-than-average job growth rate is at least partially due to the increasing information about the link between oral and general health.
Figures for 2012 published by the Iowa Department of Workforce Development list the estimated and predicted dental hygienist employment numbers at 2,035 and 2,575 respectively, which represents an annual growth rate of 2.65 and an increase of 540 jobs. The 105 annual dental hygienist job openings are said to be made up of 56 new and 50 replacement jobs.
SPONSORED LISTINGS
Featured Programs:

Penn Foster's Dental Assistant career diploma program​ will teach you on-the-job skills like dental health procedures, office operations, dentistry terminology use, and more - so you can begin pursuing your career as a Dental Assistant.​
Selected Campus Locations:
Selected Programs: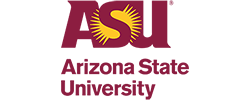 With ASU's Online Bachelor of Science in Applied Biological Sciences – Pre-Dental, you'll be equipped with the knowledge, skills and experience needed to pursue an advanced degree in dentistry or a career in a dental-related field.
Selected Campus Locations:
Salary and Wage Information for Dental Hygienists in Iowa
The following is a salary/wage comparison of national and state figures:
Region
Annual Salary Range
Annual Mean Salary
United States
$47880 to $96690
$71530
Iowa
$53170 to $81890
$67190
Iowa Workplace Development Salary and Wage Figures for Dental Hygienists are:
Entry Level Wage. – $27.74/hr
Mean Annual Salary – $67,195
Median Annual Salary – $68,016
Experienced Annual Salary – $71,946
Mean Wage – $32.31/hr
Median Wage – $34.59/hr
Dental Hygienist Salaries in Various Iowa Areas
Salaries often vary between cities as well as metropolitan versus rural areas.
The following BLS table lists dental hygienist salaries in some different areas of Iowa.
Area name
Employment
Annual mean wage
Davenport-Moline-Rock Island IA-IL
310
60280
Des Moines-West Des Moines IA
540
70120
Omaha-Council Bluffs NE-IA
580
64130
Sioux City IA-NE-SD
110
61410
Waterloo-Cedar Falls IA
Not Available
60240
Northeast Iowa nonmetropolitan area
180
66800
Northwest Iowa nonmetropolitan area
180
67800
Southwest Iowa nonmetropolitan area
90
67750
Southeast Iowa nonmetropolitan area
290
64350