According to the Colorado Department of Labor and Employment, the number of dental hygienists employed in the state is expected to increase from 4,042 in 2013 to 5,244 by 2023.
This expansive growth indicates a 2.6% annual average increase, which exceeds the annual average growth rate of 2.2% for all occupations during this projection period. In 2013, roughly 98.3% of all dental hygienist jobs were found in the ambulatory health care services industry.
SPONSORED LISTINGS
Featured Programs:

Penn Foster's Dental Assistant career diploma program​ will teach you on-the-job skills like dental health procedures, office operations, dentistry terminology use, and more - so you can begin pursuing your career as a Dental Assistant.​
Selected Campus Locations:
Selected Programs: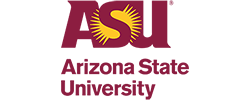 With ASU's Online Bachelor of Science in Applied Biological Sciences – Pre-Dental, you'll be equipped with the knowledge, skills and experience needed to pursue an advanced degree in dentistry or a career in a dental-related field.
Selected Campus Locations:
Dental Hygienist Average Salaries and Wages by Experience in Colorado
In 2013, the Department of Labor and Employment reported that dental hygienists in Colorado were earning an average salary of $77,110/yr. and an average wage of $37.07/hr.
Employees entering the field with minimal experience were often paid a lesser average salary of $62,249/yr. or an average wage of $29.93/hr.
Comparatively, employees with experience were offered a higher average salary of $84,540/yr. or an average wage of $40.64/hr.
Top Paying Metropolitan Areas for Dental Hygienists in Colorado
Areas of greater population density undoubtedly require larger numbers of health care professionals, like dental hygienists. As a result, a large percentage of dental hygienists are employed in metropolitan communities.
According to the Department of Labor and Employment, in 2013 the highest paying metropolitan areas for dental hygienists in Colorado included:
Greeley: $80,713/yr.
Denver-Aurora: $80,706/yr.
Boulder-Longmont: $79,094/yr.
Grand Junction: $77,859/yr.
Colorado Springs: $68,647/yr.
In 2013, the United States Bureau of Labor Statistics released a detailed account of geographic-specific dental hygienist salary and wage percentiles for Colorado:
Area name
Employment
Annual mean wage
Colorado Springs CO
580
68650
Denver-Aurora-Broomfield CO
2160
80700
Fort Collins-Loveland CO
140
60160
Grand Junction CO
160
77860
East and South Colorado nonmetropolitan area
50
73210
West Colorado nonmetropolitan area
180
76170
Northcentral Colorado nonmetropolitan area
110
79390
Central Colorado nonmetropolitan area
40
73920