The dental assisting profession is currently experiencing considerable growth in West Virginia. In fact, the West Virginia Department of Commerce has ranked dental assistants the 16th fastest growing occupations in the state through 2016.
In 2006, there were 1,359 dental assistants employed in West Virginia. By 2016, this occupation is expected to include 1,714 workers. As a result, a projected annual growth rate of 2.35% will effectively generate approximately 60 new job openings per year through 2016.
Sponsored Listings
Dental assistants are classified under the major occupational group of healthcare support workers. Yet, in the 2nd Quarter of 2014, the WV Department of Commerce reported dental assistants were receiving higher earnings compared to the healthcare support occupation on average.
SPONSORED LISTINGS
Featured Programs:

Penn Foster's Dental Assistant career diploma program​ will teach you on-the-job skills like dental health procedures, office operations, dentistry terminology use, and more - so you can begin pursuing your career as a Dental Assistant.​
Selected Campus Locations:
Selected Programs: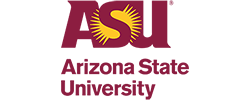 With ASU's Online Bachelor of Science in Applied Biological Sciences – Pre-Dental, you'll be equipped with the knowledge, skills and experience needed to pursue an advanced degree in dentistry or a career in a dental-related field.
Selected Campus Locations:
Average salaries and wages for the healthcare support occupation:
Mean: $23,895/yr. or $11.49/hr.
Entry Level: $16,994/yr. or $8.17/hr.
Experienced: $27,345/yr. or $13.14/hr.
Median: $21,818/yr. or $10.49/hr.
Average salaries and wages for dental assistants:
Mean: $29,112/yr. or $13.99/hr.
Entry Level: $22,626/yr. or $10.88/hr.
Experienced: $32,355/yr. or $15.55/hr.
Median: $28,606/yr. or $13.75/hr.
Average Salary and Wage Scales for Dental Assistants in WV
Dental assistant salary and wage percentiles in West Virginia attest to the profession's earning flexibility. According to the United States Bureau of Labor Statistics, in 2013, dental assistants fell into the following pay scales:
10th Percentile: $20,900/yr. or $10.05/hr.
25th Percentile: $24,100/yr. or $11.58/hr.
Median Percentile: $28,300/yr. or $13.59/hr.
75th Percentile: $33,400/yr. or $16.08/hr.
90th Percentile: $37,600/yr. or $18.10/hr.
Geographic Salaries and Wages for Dental Assistants in WV
Dental assistants commonly adjust to pay variations between different locales. The United States Bureau of Labor Statistics provides a detailed breakdown of dental assistant salary and wage earnings across West Virginia (2013):
Area name
Employment
Annual mean wage
Hagerstown-Martinsburg MD-WV
180
34520
Huntington-Ashland WV-KY-OH
170
30050
Parkersburg-Marietta-Vienna WV-OH
150
28590
Steubenville-Weirton OH-WV
70
26250
Washington-Arlington-Alexandria DC-VA-MD-WV Metropolitan Division
4890
39030
Southern West Virginia nonmetropolitan area
260
26870
North Central West Virginia nonmetropolitan area
250
30810