The future of dental hygienist's in South Dakota is looking up, with an expected increase in job openings of around 21% between 2012 and 2022. There are currently 490 dental hygienists employed throughout the state, but because of the relatively low population, there are still approximately 1.23 licensed hygienists for every 1,000 residents.
The average annual salary and hourly wage data for dental hygienists in South Dakota is broken down into the following levels:
Entry level – $52,725/year ($25.36/hour)
Mid level – $60,600/year ($29.15/hour)
Experienced – $72,260/year ($34.74/hour)
SPONSORED LISTINGS
Featured Programs:

Penn Foster's Dental Assistant career diploma program​ will teach you on-the-job skills like dental health procedures, office operations, dentistry terminology use, and more - so you can begin pursuing your career as a Dental Assistant.​
Selected Campus Locations:
Selected Programs: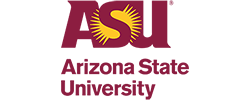 With ASU's Online Bachelor of Science in Applied Biological Sciences – Pre-Dental, you'll be equipped with the knowledge, skills and experience needed to pursue an advanced degree in dentistry or a career in a dental-related field.
Selected Campus Locations:
The South Dakota State Board of Dentistry is tasked with regulating, licensing, and disciplining dental professionals throughout the state, including dental hygienists. The board is made up of seven total members who are tasked with keeping the citizens of South Dakota safe during dental procedures.
Salary information for dental hygienists based on specific regions can be found in the following table from the Bureau of Labor Statistics (2013):
Area name
Employment
Annual mean wage
Rapid City SD
Estimate not released
54040
Sioux City IA-NE-SD
110
61410
Eastern South Dakota nonmetropolitan area
150
59440
Western South Dakota nonmetropolitan area
40
60150