The average entry-level dental assistant salary in Pennsylvania was $24,350 a year in 2013. Experienced professionals earned $37,950 on average, while the mean dental assistant salary was $33,420.
Pennsylvania dental assistant salary levels varied widely throughout the state's nine most heavily populated counties.
Sponsored Listings
The highest mean salary was in Delaware County, while the highest salary for experienced professionals was in Montgomery County:
Pennsylvania Area
Entry-level
Experienced

Allegheny County
$26000
$37300

Chester County
$29420
$40780

Delaware County
$31920
$44260

Lancaster County
$27830
$40940

Montgomery County
$26150
$45030

Philadelphia County
$22340
$36920

Dental Assistant Job Growth in Pennsylvania's Metropolitan Areas
The number of dental assistant jobs in Pennsylvania is projected to grow by 8.7% between 2012 and 2022 according to the state's Department of Labor and Industry. Growth will be even higher in some metropolitan areas.
SPONSORED LISTINGS
Featured Programs:

Penn Foster's Dental Assistant career diploma program​ will teach you on-the-job skills like dental health procedures, office operations, dentistry terminology use, and more - so you can begin pursuing your career as a Dental Assistant.​
Selected Campus Locations:
Selected Programs: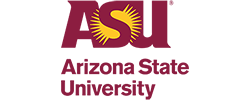 With ASU's Online Bachelor of Science in Applied Biological Sciences – Pre-Dental, you'll be equipped with the knowledge, skills and experience needed to pursue an advanced degree in dentistry or a career in a dental-related field.
Selected Campus Locations:
The levels of dental assistance job growth are higher in all of Pennsylvania's major metropolitan areas except for the State College area. Growth rates are exceptionally high in the Reading and Lebanon areas at 17.1% and 16.7% respectively. The job growth rate is 13% in the Allentown and Erie areas.
Most of Pennsylvania's 12,160 dental assistant jobs were found in the Philadelphia area in 2012. This area's 116 projected annual openings represent 32.5% of the state's total. Sixty-nine dental assistant jobs a year are predicted to become available in the Reading area.
Nonmetropolitan areas of Pennsylvania can be excellent sources of dental assistant jobs. The eastern central nonmetropolitan area of Pennsylvania had the second highest employment level in this field of any such area in the country in 2013 according to the Bureau of Labor Statistics (BLS).
The BLS provides an analysis of 2013 Pennsylvania dental assisting salary percentiles in both metropolitan and nonmetropolitan areas:
Area name
Employment
Annual mean wage
Allentown-Bethlehem-Easton PA-NJ
1020
34910
Harrisburg-Carlisle PA
520
36000
Newark-Union NJ-PA Metropolitan Division
2080
42690
Philadelphia PA Metropolitan Division
4430
35470
Philadelphia-Camden-Wilmington PA-NJ-DE-MD
6610
36090
Scranton--Wilkes-Barre PA
480
30250
Youngstown-Warren-Boardman OH-PA
550
34930
Far Western Pennsylvania nonmetropolitan area
290
30170
West Central Pennsylvania nonmetropolitan area
310
30420
Northeastern Pennsylvania nonmetropolitan area
190
34630
East Central Pennsylvania nonmetropolitan area
640
32530