There are approximately 8,810 dental hygienists employed in the Commonwealth of Pennsylvania, most of which work in the offices of the roughly 3,440 dentists who practice in the Keystone State. According to the US Bureau of Labor Statistics, the median salary among dental hygienists in Pennsylvania was $60,730 as of 2013.
The Link Between More Education and Higher Salaries
The Pennsylvania Board of Dentistry issues three types of dental hygienist licenses:
License to practice as a dental hygienist
License for a dental hygienist to administer local anesthesia
License to practice as a Public Health Dental Hygienist
SPONSORED LISTINGS
Featured Programs:

Penn Foster's Dental Assistant career diploma program​ will teach you on-the-job skills like dental health procedures, office operations, dentistry terminology use, and more - so you can begin pursuing your career as a Dental Assistant.​
Selected Campus Locations:
Selected Programs: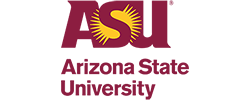 With ASU's Online Bachelor of Science in Applied Biological Sciences – Pre-Dental, you'll be equipped with the knowledge, skills and experience needed to pursue an advanced degree in dentistry or a career in a dental-related field.
Selected Campus Locations:
Although an associate's degree is the minimum educational requirement to work as a dental hygienist, a bachelor's degree is preferred both for public health jobs and those involving the administration of local anesthesia. Dental hygienists with higher levels of education earn higher salaries than graduates of two-year programs. There are 11 accredited dental hygienist schools in Pennsylvania from which approximately 276 students graduate each year.
Occupational Outlook and Salaries for Dental Hygienists in Pennsylvania
The state government expects that the number of dental hygienist jobs in Pennsylvania will increase 16 percent by 2018. Once largely dominated by women, the field has been welcoming more and more men in recent years. According to the results of a survey of dental hygienists issued by the Pennsylvania Board of Health Planning in November 2012, the number of male dental hygienists increased 30 percent between 2007 and 2011.
The US Bureau of Labor Statistics (BLS) listed 2013 dental hygienist salaries in Pennsylvania as follows:
Mean Annual Salary and Hourly Wage – $60,940 and $29.30
Median Annual Salary and Hourly Wage – $60,730 and $29.20
10th Percentile Annual Salary/Hourly Wage – $41,990 and $20.19
25th Percentile Annual Salary/Hourly Wage – $51,860 and $24.93
90th Percentile Annual Salary/Hourly Wage – $81,240 and $39.06
BLS figures do not distinguish between the salaries of private practice and public health dental hygienists. However, a recent posting for dental hygienist jobs in Philadelphia public health clinics listed an annual starting salary of $46,313 to $59,538 depending on education and experience. A relevant B.S. degree is required.
It is noted that the survey cited above also indicated that among the 6,053 respondents, 49 percent were "very satisfied" and 45 percent were "satisfied" with their dental hygienist jobs, and only five percent expressed dissatisfaction with their career choice.
Dental Hygienist Salaries in Different Nonmetropolitan Regions of Pennsylvania
10th Percentile
$47490
$49060
25th Percentile
$50060
$52310
90th Percentile
$59630
$72680
10th Percentile
$22.83
$23.59
25th Percentile
$24.07
$25.15
90th Percentile
$28.67
$34.94
The following table lists the BLS salary and wage data for dental hygienists in various cities and metropolitan areas of Pennsylvania (2013).
Area name
Employment
Annual mean wage
Allentown-Bethlehem-Easton PA-NJ
600
65670
Altoona PA
Estimate not released
58670
Harrisburg-Carlisle PA
510
66580
Philadelphia PA Metropolitan Division
2750
69660
Philadelphia-Camden-Wilmington PA-NJ-DE-MD
3960
71920
Scranton--Wilkes-Barre PA
330
47400
Youngstown-Warren-Boardman OH-PA
390
57530