As of 2013, the average dental assistant salary in North Dakota was $43,760 for experienced professionals. Entry-level workers averaged $32,220 a year, while the overall average North Dakota dental assistant salary was $39,910 that year.
This was over $4,000 above the national average salary for dental assistants reported by the US Bureau of Labor Statistics (BLS).
Sponsored Listings
The North Dakota Workforce Intelligence Network (NDWIN) indicated that dental assistant salaries in the non-metropolitan areas of North Dakota were lower than the state's average for all salary categories:
North Dakota Area
Entry-level
Experienced

Dental Assistant Employment Levels and Job Growth in North Dakota
The number of dental assistant jobs in North Dakota is projected to grow by 15.9% between 2012 and 2020 according to the state's Workforce Intelligence Network (NDWIN).
SPONSORED LISTINGS
Featured Programs:

Penn Foster's Dental Assistant career diploma program​ will teach you on-the-job skills like dental health procedures, office operations, dentistry terminology use, and more - so you can begin pursuing your career as a Dental Assistant.​
Selected Campus Locations:
Selected Programs: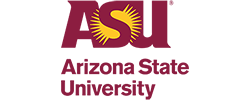 With ASU's Online Bachelor of Science in Applied Biological Sciences – Pre-Dental, you'll be equipped with the knowledge, skills and experience needed to pursue an advanced degree in dentistry or a career in a dental-related field.
Selected Campus Locations:
A total of 670 dental assistants worked in North Dakota in 2013. Most of them were employed in the state's metropolitan areas. Bismarck alone had 120 dental assistants employed that year, while two hundred and fifty dental assistants were employed throughout the nonmetropolitan areas.
The NDWIN estimates that 23 dental assistant jobs a year will become available in North Dakota between 2012 and 2022.
The US Department of Labor provides an analysis of 2013 North Dakota dental assisting salary percentiles in its major metropolitan and nonmetropolitan areas:
Area name
Employment
Annual mean wage
Grand Forks ND-MN
110
36830
Far Western North Dakota nonmetropolitan area
70
36960
West Central North Dakota nonmetropolitan area
80
35530
East Central North Dakota nonmetropolitan area
70
36860
Far Eastern North Dakota nonmetropolitan area
30
38330