As the field of dental assisting grows, the number of dental assistant jobs in North Carolina is projected to increase by 23.8% between 2010 and 2020 according to the state's Department of Commerce.
The median 2014 dental assistant salary in North Carolina was $37,400. Dental assistants entering the workforce averaged $29,780, while those with experience earned $41,210 on average.
Sponsored Listings
Salaries in all categories were highest in the Raleigh area according to the North Carolina Department of Commerce:
North Carolina Salary
Entry-level
Experienced

Dental Assistant Employment Levels in North Carolina
In 2014, 9,080 dental assistants were employed throughout North Carolina. Slightly more than 18% were located in the Charlotte area, while 14.2% worked in the Raleigh area.
SPONSORED LISTINGS
Featured Programs:

Penn Foster's Dental Assistant career diploma program​ will teach you on-the-job skills like dental health procedures, office operations, dentistry terminology use, and more - so you can begin pursuing your career as a Dental Assistant.​
Selected Campus Locations:
Selected Programs: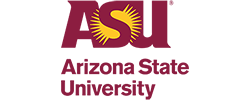 With ASU's Online Bachelor of Science in Applied Biological Sciences – Pre-Dental, you'll be equipped with the knowledge, skills and experience needed to pursue an advanced degree in dentistry or a career in a dental-related field.
Selected Campus Locations:
While Wilmington only had 640 dental assistants employed there in 2014, the Bureau of Labor Statistics (BLS) indicated that this area had the eighth highest concentration of dental assistant jobs in the country in 2013.
The North Carolina Department of Commerce also analyzed dental assistant growth levels in Workforce Development Board (WDB) areas. The number of dental assistant jobs is projected to increase in all of these areas except for the Northwest Piedmont WDB. The Centralina WDB is projected to have the greatest amount of growth at 28.6%.
The BLS provides a breakdown of 2013 North Carolina dental assistant salary percentiles in its major metropolitan and nonmetropolitan areas:
Area name
Employment
Annual mean wage
Charlotte-Gastonia-Rock Hill NC-SC
1650
37900
Durham-Chapel Hill NC
820
37160
Greensboro-High Point NC
640
37490
Hickory-Lenoir-Morganton NC
380
34370
Virginia Beach-Norfolk-Newport News VA-NC
2090
30660
Northeastern North Carolina nonmetropolitan area
400
34300
Other North Carolina nonmetropolitan area
590
38420
Western Central North Carolina nonmetropolitan area
450
40830
Western North Carolina nonmetropolitan area
340
32890