New York State had the fourth highest dental hygienist employment level in the country as of 2013, according the Bureau of Labor Statistics (BLS). The New York City area had the third highest employment level for this field of any such area in the country.
The number of dental hygienist jobs in the state is expected to increase considerably in the coming years. In fact, the New York State Department of Labor projects a 19.5% increase in the number of dental hygienist jobs between 2012 and 2022.
SPONSORED LISTINGS
Featured Programs:

Penn Foster's Dental Assistant career diploma program​ will teach you on-the-job skills like dental health procedures, office operations, dentistry terminology use, and more - so you can begin pursuing your career as a Dental Assistant.​
Selected Campus Locations:
Selected Programs: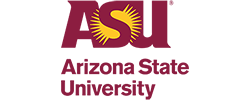 With ASU's Online Bachelor of Science in Applied Biological Sciences – Pre-Dental, you'll be equipped with the knowledge, skills and experience needed to pursue an advanced degree in dentistry or a career in a dental-related field.
Selected Campus Locations:
The average dental hygienist salary in New York for those with experience was $76,340 as of 2014, according to the New York State Department of Labor. The average salary was $68,240, while entry-level hygienists earned $52,040 on average.
Dental Hygienist Salaries in New York State's Labor Market Regions
Dental hygienist salaries varied a great deal between New York's Labor Market Regions. The average salary differed by $20,500 between the Hudson Valley region and the western New York region according to the New York State Department of Labor:
Labor Market Region
Entry-level
Experienced

Hudson Valley
$64350
$83500

New York City
$55910
$80140

Central New York
$59430
$71040

Mohawk Valley
$54630
$70610

Southern Tier
$50000
$61980

North Country
$41800
$64060

Western New York
$49220
$60310
The greatest number of new dental hygienist jobs expected to become available in the current ten-year period ending 2022 will be in the New York City and Long Island Regions, with 530 and 510 new jobs expected in these areas respectively.
The US Department of Labor provides an analysis of New York dental hygienist salary percentiles for metropolitan and nonmetropolitan areas of the state (2013):
Area name
Employment
Annual mean wage
Albany-Schenectady-Troy, NY
640
63270
Buffalo-Niagara Falls NY
880
55590
Nassau-Suffolk NY Metropolitan Division
2030
72490
New York-Northern New Jersey-Long Island NY-NJ-PA
9520
76430
New York-White Plains-Wayne NY-NJ Metropolitan Division
4090
75180
Poughkeepsie-Newburgh-Middletown NY
440
75440
Capital/Northern New York nonmetropolitan area
270
57490
East Central New York nonmetropolitan area
40
59620
Central New York nonmetropolitan area
110
58780
Southwest New York nonmetropolitan area
250
57480