The job growth in the dental assisting field in New Jersey is expected to be robust in the period between 2012 and 2022 according to the state's Department of Labor and Workforce Development (DLWD), which projects a 17.1% increase during that time frame.
The 2014 New Jersey dental assistant salary for professionals earning in the 75th percentile was $46,230. Those in the 25th percentile are likely to have recently entered the workforce and earned an average of $32,275.
Sponsored Listings
The average dental assistant salary in New Jersey was $39,230.
The DLWD provides salary information on dental assistants in counties and multi-county regions. The highest 2014 New Jersey dental assistant average salary was in the region comprised of Essex, Hunterdon, Morris, Sussex, and Union counties, where these professionals earned $42,855.
Experienced professionals in this region who were earning in the 75th percentile made $50,305 a year. The bottom 25% of earners made $36,260 in this region, which was higher than the average salaries in Warren and Cumberland Counties.
Dental assistants in Atlantic County also earned high salaries, with an average of $40,230. Those in the 75th percentile made $46,370 a year on average. Atlantic County dental assistants in the 25th percentile earned $33,990.
SPONSORED LISTINGS
Featured Programs:

Penn Foster's Dental Assistant career diploma program​ will teach you on-the-job skills like dental health procedures, office operations, dentistry terminology use, and more - so you can begin pursuing your career as a Dental Assistant.​
Selected Campus Locations:
Selected Programs: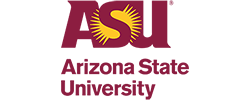 With ASU's Online Bachelor of Science in Applied Biological Sciences – Pre-Dental, you'll be equipped with the knowledge, skills and experience needed to pursue an advanced degree in dentistry or a career in a dental-related field.
Selected Campus Locations:
Dental Assistant Job Growth in New Jersey by County
Job growth is predicted to be higher than the state's average in these counties:
Gloucester County 0%
Salem County 1%
Camden County 2%
Warren County 1%
Monmouth County 6%
Bergen County 2%
Union County 1%
Somerset County 4%
Three hundred and thirty dental assistant jobs a year are projected to become available in New Jersey between 2012 and 2022. Most of them will be replacement jobs, while 45.5% will be from growth in the field.
Salary Analysis by Region
The US Bureau of Labor Statistics provides a detailed analysis of 2013 New Jersey dental assisting salary percentiles in metropolitan and nonmetropolitan areas:
Area name
Employment
Annual mean wage
Allentown-Bethlehem-Easton PA-NJ
1020
34910
Atlantic City-Hammonton NJ
230
40230
Camden NJ Metropolitan Division
1480
38650
Edison-New Brunswick NJ Metropolitan Division
2120
37100
Newark-Union NJ-PA Metropolitan Division
2080
42690
New York-White Plains-Wayne NY-NJ Metropolitan Division
10050
36190
Vineland-Millville-Bridgeton NJ
150
35830
Wilmington DE-MD-NJ Metropolitan Division
710
34620