The field of dental hygiene is growing at a rapid rate in New Jersey. The state's Department of Labor and Workforce Development projects a 25.1% increase in the number of dental hygienist jobs over the ten-year period ending in 2022.
The 2013 average dental hygienist salary in New Jersey was significantly higher than the national average for this field, at $80,460. Dental hygienists in the 75th percentile earned $89,810 on average, while those in the 25th percentile averaged $75,790.
SPONSORED LISTINGS
Featured Programs:

Penn Foster's Dental Assistant career diploma program​ will teach you on-the-job skills like dental health procedures, office operations, dentistry terminology use, and more - so you can begin pursuing your career as a Dental Assistant.​
Selected Campus Locations:
Selected Programs: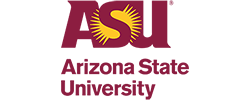 With ASU's Online Bachelor of Science in Applied Biological Sciences – Pre-Dental, you'll be equipped with the knowledge, skills and experience needed to pursue an advanced degree in dentistry or a career in a dental-related field.
Selected Campus Locations:
The highest average New Jersey dental hygienist salary in all categories was in Cumberland County:
New Jersey Area
25th Percentile
75th Percentile

Dental Hygienist Job Growth Projections in New Jersey Counties
The projected increase in dental hygienist jobs in New Jersey was much higher in some counties than others. It was more than 56% higher than the state's average in Gloucester County:
Gloucester County 4%
Camden County 7%
Salem County 1%
Bergen County 1%
Passaic County 6%
Monmouth County 4%
Warren County 2%
Union County 4%
In 2012, there were 5,580 dental hygienists employed in New Jersey. They were primarily concentrated in the major metropolitan areas. The Edison area had the greatest number of New Jersey's dental hygienists with 1,980. The Newark-Union area had the second greatest concentration of these professionals, with 1,400 dental hygienists practicing there.
The US Department of Labor also provides additional details on 2013 New Jersey dental hygiene salary percentiles in key regions throughout the state:
Area name
Employment
Annual mean wage
Allentown-Bethlehem-Easton PA-NJ
600
65670
Atlantic City-Hammonton NJ
90
74900
Camden NJ Metropolitan Division
660
79470
Edison-New Brunswick NJ Metropolitan Division
1980
79370
Newark-Union NJ-PA Metropolitan Division
1420
81560
New York-White Plains-Wayne NY-NJ Metropolitan Division
4090
75180
Vineland-Millville-Bridgeton NJ
60
82460
Wilmington DE-MD-NJ Metropolitan Division
550
74180