The number of dental assistant jobs is projected to increase 25% in the U.S. during the ten-year period ending in 2022 according to the Bureau of Labor Statistics (BLS). There are several reasons for this. One is that oral health is increasingly being linked to good overall physical health. Another is that the aging baby boomers are keeping more of their teeth than previous generations and requiring a greater amount of dental care.
In 2013, 1,960 dental assistants were employed in Nebraska according to the state's Department of Labor.
Sponsored Listings
Nearly all of Nebraska's dental assistants worked for ambulatory health care services in 2010:
Ambulatory healthcare services 5%
Educational employment 2%
Hospital employment 1%
The median 2013 dental assistant salary in Nebraska was $32,167. Dental assistants entering the workforce averaged $25,789 while those with experience earned $36,340 on average.
SPONSORED LISTINGS
Featured Programs:

Penn Foster's Dental Assistant career diploma program​ will teach you on-the-job skills like dental health procedures, office operations, dentistry terminology use, and more - so you can begin pursuing your career as a Dental Assistant.​
Selected Campus Locations:
Selected Programs: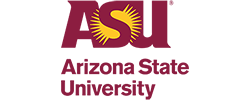 With ASU's Online Bachelor of Science in Applied Biological Sciences – Pre-Dental, you'll be equipped with the knowledge, skills and experience needed to pursue an advanced degree in dentistry or a career in a dental-related field.
Selected Campus Locations:
More than 95% of these dental assistants worked in one of three Workforce Investment Areas (WIA) in Nebraska with 40.3% being located in the Omaha area. The Lincoln area had the highest salaries in all of the designated categories:
Nebraska Salary
Entry-level
Experienced

Greater Nebraska
$24219
$32983

Dental assistants in nonmetropolitan areas of Nebraska had substantially lower median salaries than those in the metropolitan areas, according to the BLS. The highest median salary in a nonmetropolitan area was $31,530 – the northeastern Nebraska nonmetropolitan area.
The Bureau of Labor Statistics provides a detailed breakdown of annual and hourly 2013 dental assisting salary percentiles in Nebraska:
Area name
Employment
Annual mean wage
Omaha-Council Bluffs NE-IA
810
31840
Sioux City IA-NE-SD
150
34430
Western Nebraska nonmetropolitan area
210
27420
Central Nebraska nonmetropolitan area
200
31550
Northeastern Nebraska nonmetropolitan area
130
29980
Southeastern Nebraska nonmetropolitan area
110
27830