The field of dental assisting is growing as dentists see more patients and hire more dental assistants to help with their patient load.
The increase in the number of dental assistant jobs available in Mississippi is projected to be 12.2% over the ten-year period ending in 2020 according to the state's Department of Employment Security (MDES). This increase is 1.79 times greater than that for occupations as a whole in Mississippi. The MDES predicts that 75 dental assistant jobs a year will become available on average in the state.
Sponsored Listings
Most of this growth is occurring outside of Mississippi's major metropolitan areas. The projected growth rate in the state's metropolitan areas is lower than that for Mississippi as a whole. They ranged from a high of 11.8% in the Hattiesburg area to a low of 9.1% in the Pascagoula area.
The average 2014 dental assistant salary in Mississippi was $30,000 a year. Experienced professionals earned $33,220 a year on average while those entering the workforce averaged $23,540.
The average metropolitan Mississippi dental assistant salary and those of experienced professionals were highest in the Jackson area:
Mississippi Area
Entry-level
Experienced

Gulfport-Biloxi
$27000
$34410

Half of Mississippi's 2,160 dental assistants worked outside of these four major metropolitan areas in 2014. The Jackson area had the highest number of dental assistants of any of these areas. Slightly over 26% of these professionals were employed in or around Jackson.
SPONSORED LISTINGS
Featured Programs:

Penn Foster's Dental Assistant career diploma program​ will teach you on-the-job skills like dental health procedures, office operations, dentistry terminology use, and more - so you can begin pursuing your career as a Dental Assistant.​
Selected Campus Locations:
Selected Programs: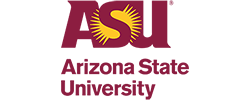 With ASU's Online Bachelor of Science in Applied Biological Sciences – Pre-Dental, you'll be equipped with the knowledge, skills and experience needed to pursue an advanced degree in dentistry or a career in a dental-related field.
Selected Campus Locations:
The Bureau of Labor Statistics provides a detailed analysis of 2013 dental assisting salary percentiles throughout Mississippi:
Area name
Employment
Annual mean wage
Gulfport-Biloxi MS
220
31940
Memphis TN-MS-AR
1080
33520
Northeast Mississippi nonmetropolitan area
390
30660
Northwest Mississippi nonmetropolitan area
230
27480
Southeast Mississippi nonmetropolitan area
160
26030
Southwest Mississippi nonmetropolitan area
120
26990