The number of dental assistant jobs in Minnesota is expected to increase by 4.7% between 2012 and 2022 according to the state's Department of Employment and Economic Development (DEED).
The average Minnesota dental assistant salary in 2013 was the third highest in the country according to the Bureau of Labor of Statistics (BLS). Salaries were particularly high in the Rochester and Minneapolis-St. Paul areas, representing the sixth and ninth highest paying metropolitan areas in the country for dental assistants as of 2013.
Sponsored Listings
The median 2014 dental assistant salary in Minnesota was $43,014 according to Minnesota's DEED. Experienced professionals in the 90th percentile earned $56,368 a year on average, while those in the 10th percentile averaged $32,573.
SPONSORED LISTINGS
Featured Programs:

Penn Foster's Dental Assistant career diploma program​ will teach you on-the-job skills like dental health procedures, office operations, dentistry terminology use, and more - so you can begin pursuing your career as a Dental Assistant.​
Selected Campus Locations:
Selected Programs: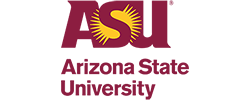 With ASU's Online Bachelor of Science in Applied Biological Sciences – Pre-Dental, you'll be equipped with the knowledge, skills and experience needed to pursue an advanced degree in dentistry or a career in a dental-related field.
Selected Campus Locations:
The median salaries in Minnesota's metropolitan areas varied substantially. DEED salary information showed that 2013 salary trends reported by the BLS continued to hold true in 2014. Dental assistants in Rochester had the highest median salary among the major metropolitan areas in Minnesota, while those in the Minneapolis-St. Paul area are a close second:
Duluth – $36,587
Minneapolis-St. Paul – $44,013
Rochester – $46,093
Cloud – $40,768
Regional Job Growth for Minnesota Dental Assistants
Dental assistant job growth is expected to be especially high in central Minnesota. DEED projections suggest that the growth rate will be 23.5% there in the current decade. The number of jobs is also expected to increase significantly in the Seven County Minneapolis-St. Paul area. The growth rate in this area is projected to be 19.4%.
As of 2013, there were 5,210 dental assistants employed in Minnesota. The majority of them were located in the Seven County Minneapolis-St. Paul area. The remaining 43% were dispersed throughout the state. Fourteen percent were located in the central Minnesota area.
Regional Salary Data for Dental Assistants in Minnesota
The Bureau of Labor Statistics also provides a detailed analysis of 2013 dental assisting salary percentiles in metropolitan and nonmetropolitan areas of Minnesota:
Area name
Employment
Annual mean wage
Grand Forks ND-MN
110
36830
Mankato-North Mankato MN
100
39940
Minneapolis-St. Paul-Bloomington MN-WI
3440
44050
Northwest Minnesota nonmetropolitan area
350
37300
Northeast Minnesota nonmetropolitan area
110
38990
Southwest Minnesota nonmetropolitan area
230
42170
Southeast Minnesota nonmetropolitan area
360
44130