At $71,261, the 2014 median dental hygienist salary in Minnesota was close to the 2013 national average. Median salaries were generally lower in the state's metropolitan regions, although the median salary in the Minneapolis-St. Paul area was above the state's average:
Duluth-Superior $65,749
Fargo-Moorhead $65,749
Grand Forks $63,211
La Crosse $59,842
Mankato-North Mankato $68,723
Minneapolis-St. Paul $72,842
Rochester $68,827
Saint Cloud $71,261
SPONSORED LISTINGS
Featured Programs:

Penn Foster's Dental Assistant career diploma program​ will teach you on-the-job skills like dental health procedures, office operations, dentistry terminology use, and more - so you can begin pursuing your career as a Dental Assistant.​
Selected Campus Locations:
Selected Programs: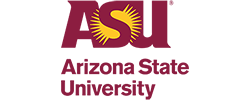 With ASU's Online Bachelor of Science in Applied Biological Sciences – Pre-Dental, you'll be equipped with the knowledge, skills and experience needed to pursue an advanced degree in dentistry or a career in a dental-related field.
Selected Campus Locations:
Minnesota Dental Hygienist Employment Levels
The Minnesota Department of Employment and Economic Development (DEED) projects that the number of dental hygienist positions will increase by 11.5% in the period between 2012 and 2022.
Most of Minnesota's dental hygienists are located in the Minneapolis-St. Paul area. In 2013, 67.8% of the state's 4,530 dental hygiene professionals were employed in this metropolitan area. The Minneapolis-St. Paul area had the fifth highest dental hygienist employment level of any metropolitan area in the country that year according to the Bureau of Labor Statistics (BLS).
Employment levels in the other Minnesota metropolitan areas were much lower. The area with the second largest number of dental hygienists was the Duluth-Superior area with 270 professionals. Two hundred and twenty dental hygienists practiced in the Fargo-Moorhead area.
The rate of projected job growth will be particularly high in the central Minnesota planning region. The DEED projects a 30.3% increase in the number of jobs in this region. The greatest number of available dental hygienist jobs is expected to be in the Minneapolis-St. Paul area. Projections suggest that there will be 1,150 total dental hygienist job openings during the ten-year period ending in 2022.
The US Department of Labor provides a detailed breakdown of 2013 Minnesota dental hygienist salary percentiles by location:
Area name
Employment
Annual mean wage
Grand Forks ND-MN
100
61730
Mankato-North Mankato MN
80
67290
Minneapolis-St. Paul-Bloomington MN-WI
3070
72250
Northwest Minnesota nonmetropolitan area
250
64350
Northeast Minnesota nonmetropolitan area
110
65340
Southwest Minnesota nonmetropolitan area
180
67060
Southeast Minnesota nonmetropolitan area
240
64800