The 2014 average dental assistant salary in Maryland was $38,775. Those entering the field averaged $28,945 while experienced dental assistants earned $43,690 a year on average.
The average Maryland dental assistant salary varied substantially between the state's Workforce Investment Areas (WIA).
Sponsored Listings
All of the categories of dental assistant salaries were highest in the Mid-Maryland WIA:
Maryland Area
Entry-level
Experienced

Baltimore City
$33746
$41701

Baltimore County
$30360
$44207

Frederick County
$26677
$44919

Montgomery County
$32244
$48802

Prince Georges County
$28889
$39470

Southern Maryland
$33067
$43638

Western Maryland
$23292
$37047
The field of dental assisting is growing throughout the country as research indicates that proper dental care greatly contributes to overall health. Plus, as baby boomers age, they are keeping more of their teeth than previous generations.
The number of Maryland dental assistants is projected to grow by 6.8% in the ten year period ending in 2022 according to the state's Division of Labor, Licensing, and Regulation. Three quarters of the 379 jobs expected to become available during this time frame will be due to the need to replace dental assistants leaving the field.
SPONSORED LISTINGS
Featured Programs:

Penn Foster's Dental Assistant career diploma program​ will teach you on-the-job skills like dental health procedures, office operations, dentistry terminology use, and more - so you can begin pursuing your career as a Dental Assistant.​
Selected Campus Locations:
Selected Programs: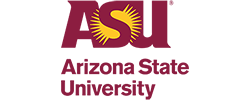 With ASU's Online Bachelor of Science in Applied Biological Sciences – Pre-Dental, you'll be equipped with the knowledge, skills and experience needed to pursue an advanced degree in dentistry or a career in a dental-related field.
Selected Campus Locations:
The Baltimore and Montgomery County WIAs had the largest number of dental assistants in 2013. Slightly more than 21% of Maryland's 5,520 dental assistants were employed in the Baltimore County WIA, while the Montgomery County WIA had 19.2% of these professionals.
The Bureau of Labor Statistics provides a detailed breakdown of 2013 dental assisting salaries throughout Maryland:
Area name
Employment
Annual mean wage
Baltimore-Towson MD
2770
38820
Bethesda-Rockville-Frederick MD Metropolitan Division
1280
42180
Hagerstown-Martinsburg MD-WV
180
34520
Washington-Arlington-Alexandria DC-VA-MD-WV Metropolitan Division
4890
39030
Wilmington DE-MD-NJ Metropolitan Division
710
34620
Upper Eastern Shore nonmetropolitan area
120
31770
St. Marys County Maryland nonmetropolitan area
80
39650