The average dental hygienist salary in Maryland was nearly $10,000 higher than the average U.S. salary according to the Maryland Office of Workforce Information and Performance (OWIP). The Office indicated that the average 2014 Maryland dental hygienist salary was $81,431, while the US Bureau of Labor Statistics (BLS) reported that the average U.S. dental hygienist salary was $71,530 in 2013.
Entry-level dental hygienists in Maryland averaged $64,384, while those with experience earned $89,956 on average.
SPONSORED LISTINGS
Featured Programs:

Penn Foster's Dental Assistant career diploma program​ will teach you on-the-job skills like dental health procedures, office operations, dentistry terminology use, and more - so you can begin pursuing your career as a Dental Assistant.​
Selected Campus Locations:
Selected Programs: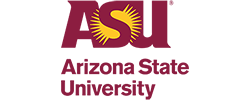 With ASU's Online Bachelor of Science in Applied Biological Sciences – Pre-Dental, you'll be equipped with the knowledge, skills and experience needed to pursue an advanced degree in dentistry or a career in a dental-related field.
Selected Campus Locations:
Dental Hygienist Salaries in Maryland's Workforce Investment Areas
The average entry-level Maryland dental hygienist salary varied widely throughout the Workforce Investment Areas (WIA). It ranged from a low of $36,740 in the Lower Shore area to a high of $84,924 in the Anne Arundel area:
Maryland Area
Entry-level
Experienced

Baltimore City
$49099
$86209

Baltimore County
$65936
$91986

Frederick County
$81710
$84200

Montgomery County
$61835
$96085

Prince George's County
$81568
$89882

Southern Maryland
$75989
$88423

Western Maryland
$50376
$73607
The OWIP projects that 988 dental hygienist jobs will become available in the period between 2012 and 2022. Seventy-nine percent of these jobs will be due to the replacement of dental hygienists leaving the workforce.
The greatest number of jobs generated during this period will be in the Baltimore County area. Projections indicate that 150 jobs will become available during this period. The areas with the second and third greatest number of dental hygienist jobs are the Anne Arundel and the Montgomery County areas.
The US Bureau of Labor Statistics provides an analysis of 2013 Maryland dental hygiene salary percentiles:
Area name
Employment
Annual mean wage
Baltimore-Towson MD
1360
81060
Bethesda-Rockville-Frederick MD Metropolitan Division
560
83540
Hagerstown-Martinsburg MD-WV
110
66270
Washington-Arlington-Alexandria DC-VA-MD-WV Metropolitan Division
2410
88430
Wilmington DE-MD-NJ Metropolitan Division
550
74180
Upper Eastern Shore nonmetropolitan area
100
72020
St. Marys County Maryland nonmetropolitan area
60
78530