The District of Columbia's Department of Employment Services estimates there were 488 dental assistants employed in DC in 2012. The state government projects that by 2022 this number will reach 582. This employment growth change signifies a 1.8% annual average increase, more than twice the average change expected for all other occupations in the District.
Also, according to the United States Bureau of Labor Statistics, the Washington-Arlington-Alexandria, DC-VA-MD-WV Metropolitan Division harbored one of the highest levels of employment for dental assistants in the nation in 2013. During that year, the metropolitan area boasted 4,890 employed dental assistants.
Sponsored Listings
Advertised Salary and Wage Data for Dental Assistants in DC
When the DC Department of Employment Services extracted salary and wage offers from job openings for healthcare support occupations (including dental assistants) in October 2014, the average annual salary was $41,704 and the average annual wage was $20.05.
However, these job postings showed higher salaries for more experienced professionals. As such, entry-level workers were offered a reduced average wage of $31,314/yr or $15.05/hr, while those with advanced experience were offered $50,583/yr or $24.32/hr.
SPONSORED LISTINGS
Featured Programs:

Penn Foster's Dental Assistant career diploma program​ will teach you on-the-job skills like dental health procedures, office operations, dentistry terminology use, and more - so you can begin pursuing your career as a Dental Assistant.​
Selected Campus Locations:
Selected Programs: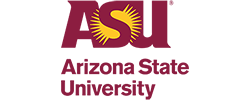 With ASU's Online Bachelor of Science in Applied Biological Sciences – Pre-Dental, you'll be equipped with the knowledge, skills and experience needed to pursue an advanced degree in dentistry or a career in a dental-related field.
Selected Campus Locations:
Potential employers frequently express interest in a job candidate's desired salary amount to determine if their pay expectation is reasonably matched to what is being offered. In October 2014, the Department of Employment Services found that dental assistant jobseekers in DC requested the following pay ranges:
$35,000-$49,999/yr. – 93%
$20,000-$34,999/yr. – 59%
$50,000-$64,999/yr. – 14%
Not Specified – 35%
Regional Salary and Wage Percentiles for Dental Assistants in DC
A dental assistant's pay in Washington, DC may change according to geographic placement of employment. Therefore, the United States Bureau of Labor Statistics has provided the following table outlining salary and wage percentiles across the District:
Area name
Employment
Annual mean wage
Washington-Arlington-Alexandria DC-VA-MD-WV Metropolitan Division
4890
39030
Washington-Arlington-Alexandria DC-VA-MD-WV
6170
39680