Dental hygienists can expect bright futures in California. According to the United States Bureau of Labor Statistics, the Golden State is rated among the top states for employment opportunities and high paying jobs for this growing occupation.
As of May 2013:
California employed the highest number of dental hygienists in the US (21,930)
California was the second highest paying state for dental hygienists ($93,920 annually)
The Los Angeles-Long Beach-Glendale area district employed the most dental hygienists of all metropolitan divisions in the nation (5,340)
The San Francisco-San Mateo-Redwood City area district was the highest paying metropolitan division in the nation ($112,970 annually)
The Northern Mountains Region held the highest concentration of dental hygienist jobs among all nonmetropolitan divisions in the nation (270)
SPONSORED LISTINGS
Featured Programs:

Penn Foster's Dental Assistant career diploma program​ will teach you on-the-job skills like dental health procedures, office operations, dentistry terminology use, and more - so you can begin pursuing your career as a Dental Assistant.​
Selected Campus Locations:
Selected Programs: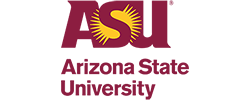 With ASU's Online Bachelor of Science in Applied Biological Sciences – Pre-Dental, you'll be equipped with the knowledge, skills and experience needed to pursue an advanced degree in dentistry or a career in a dental-related field.
Selected Campus Locations:
Dental Hygienist Wages and Salaries by County in California
In the 1st Quarter of 2014, the California Employment Development Department reported that dental hygienists were earning an average annual salary of $100,312 and an average hourly wage of $48.23. During this period, the top paying counties for dental hygienists included:
Solano County: $108,152/yr.
Sonoma County: $106,959/yr.
Santa Cruz County: $106,453/yr.
Los Angeles County: $105,239/yr.
San Benito/Santa Clara Counties: $103,053/yr.
In 2013, the United States Bureau of Labor Statistics determined the wage and salary percentiles for dental hygienists employed in California were as follows:
10th Percentile: $62,300/yr. or $29.94/hr.
25th Percentile: $82,800/yr. or $39.80/hr.
Median Percentile: $99,200/yr. or $47.67/hr.
75th Percentile: $111,500/yr. or $53.62/hr.
90th Percentile: $119,000/yr. or $57.20/hr.
Dental Hygienist Wages and Salaries by Regional District in California
A dental hygienist's regional district of employment often impacts their salary and wage. The United States Bureau of Labor Statistics has compiled the following table to outline pay differentiations for dental hygienists according to geographic placement (2013):
Area name
Employment
Annual mean wage
Bakersfield-Delano CA
340
70870
Hanford-Corcoran CA
30
84090
Los Angeles-Long Beach-Glendale CA Metropolitan Division
5340
99010
Los Angeles-Long Beach-Santa Ana CA
7580
96580
Madera-Chowchilla CA
40
83520
Oakland-Fremont-Hayward CA Metropolitan Division
1620
96090
Oxnard-Thousand Oaks-Ventura CA
680
82810
Riverside-San Bernardino-Ontario CA
1570
89270
Sacramento--Arden-Arcade--Roseville CA
2160
94670
Salinas CA
Estimate not released
86620
San Diego-Carlsbad-San Marcos CA
1550
89380
San Francisco-Oakland-Fremont CA
2940
103650
San Francisco-San Mateo-Redwood City CA Metropolitan Division
1310
112970
San Jose-Sunnyvale-Santa Clara CA
1340
95630
San Luis Obispo-Paso Robles CA
180
89840
Santa Ana-Anaheim-Irvine CA Metropolitan Division
2240
90780
Santa Barbara-Santa Maria-Goleta CA
140
89690
Santa Cruz-Watsonville CA
300
102050
Santa Rosa-Petaluma CA
300
102200
Vallejo-Fairfield CA
270
104130
Visalia-Porterville CA
140
91510
Mother Lode Region of California nonmetropolitan area
120
95790
North Coast Region of California nonmetropolitan area
110
83430
North Valley Region of California nonmetropolitan area
80
87190
Northern Mountains Region of California nonmetropolitan area
270
72190