In 2012, the Arizona Office of Employment and Population Statistics found the dental hygienist workforce in the state numbered 3,448. By 2022, this number is anticipated to reach nearly 4,965. This employment surge represents a 44% growth change in only ten years.
Arizona is also nationally recognized as a high paying state for dental hygienists. In fact, the United States Bureau of Labor Statistics named Arizona the fifth highest paying state in the country for dental hygienists in 2013. Dental hygienists were earning an average salary of $81,220/yr. or an average wage $39.05/hr. in that year.
SPONSORED LISTINGS
Featured Programs:

Penn Foster's Dental Assistant career diploma program​ will teach you on-the-job skills like dental health procedures, office operations, dentistry terminology use, and more - so you can begin pursuing your career as a Dental Assistant.​
Selected Campus Locations:
Selected Programs: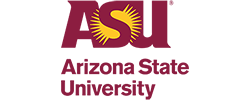 With ASU's Online Bachelor of Science in Applied Biological Sciences – Pre-Dental, you'll be equipped with the knowledge, skills and experience needed to pursue an advanced degree in dentistry or a career in a dental-related field.
Selected Campus Locations:
Average Salary Comparisons for Dental Hygienists in Arizona
In almost every major earning percentile bracket, dental hygienists in Arizona earn higher salaries than national averages for this occupation. According to the United States Bureau of Labor Statistics, the salary percentiles for dental hygienists in Arizona as compared to those throughout the US are as follows (2013):
10th Percentile AZ: $67,800/yr.
10th Percentile US: $47,900/yr.
25th Percentile AZ: $78,200/yr.
25th Percentile US: $59,600/yr.
Median Percentile AZ: $84,300/yr.
Median Percentile US: $71,100/yr.
75th Percentile AZ: $90,500/yr.
75th Percentile US: $85,300/yr.
90th Percentile AZ:$94,300/yr.
90th Percentile US: $96,700/yr.
Average Hourly Wages for Dental Hygienists in Arizona
The United States Bureau of Labor States found that over half of all dental hygienists in the country worked part-time jobs in 2012. In Arizona, these workers were often paid hourly wages instead of annual salaries. Here are the wage percentiles for dental hygienists in Arizona as of 2013:
10th Percentile: $32.60/hr.
25th Percentile: $37.58/hr.
Median Percentile: $40.55/hr.
75th Percentile: $43.53/hr.
90th Percentile: $45.33/hr.
Additional wage statistics by geographic location can be referenced in the table below:
Area name
Employment
Annual mean wage
Lake Havasu City - Kingman AZ
Estimate not released
71200
Phoenix-Mesa-Glendale AZ
2550
82020
Prescott AZ
Estimate not released
77690
North Arizona nonmetropolitan area
60
79180
Southeast Arizona nonmetropolitan area
Estimate not released
80120