Dental assistants are among the most high-demand, high growth health care occupations in Alaska. Therefore, the Alaska Department of Labor and Workforce Development has classified the profession as one of the "top 20 hot health care jobs" in the state.
The following attributions contributed to this classification:
Dental assistant employees in Alaska will climb from 1,081 in 2012 to an estimated 1,373 by 2022
Dental assistants in Alaska will experience a large employment growth spurt of 27% whereas 14.8% is the average growth for all occupations
Dental assistant opportunities in Alaska will flourish as a result of 51 average annual job openings through 2022
Sponsored Listings
Dental Assistant Earn Above Average Salaries in Alaska in 2013
According to the Department of Labor and Workforce Development, dental assistants in Alaska earned an average hourly wage of $20.83 in 2013. In that same year, the average national wage for dental assistants was $17.13.
In addition, the state government determined an average low wage for dental assistants to be $19.40/hr. while an average high wage was set at $22.26/hr.
Dental assistants earning in the 10th percentile received an average low wage of $13.81. However, employees that earned in the median group received an average wage of $21.21/hr. Finally, those in the 90th percentile were paid a much greater average wage of $27.91/hr.
SPONSORED LISTINGS
Featured Programs:

Penn Foster's Dental Assistant career diploma program​ will teach you on-the-job skills like dental health procedures, office operations, dentistry terminology use, and more - so you can begin pursuing your career as a Dental Assistant.​
Selected Campus Locations:
Selected Programs: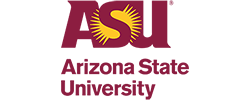 With ASU's Online Bachelor of Science in Applied Biological Sciences – Pre-Dental, you'll be equipped with the knowledge, skills and experience needed to pursue an advanced degree in dentistry or a career in a dental-related field.
Selected Campus Locations:
According to the United States Bureau of Labor Statistics, the salary percentiles for dental assistants working in Alaska in 2013 were as follows:
25th Percentile: $34,600/yr.
Median Percentile: $44,100/yr.
75th Percentile: $53,100/yr.
90th Percentile: $58,100/yr.
Supplementary salary percentiles by geographic region for dental assistants in Alaska in 2013 can be referenced below, courtesy of the United States Bureau of Labor Statistics:
Area name
Employment
Annual mean wage
Southeast Alaska nonmetropolitan area
90
46130
Railbelt / Southwest Alaska nonmetropolitan area
230
40780