The Alabama Department of Labor claims that dental assistants can prepare for an excellent occupational outlook in the coming years. In 2010, the state's workforce included 2,890 dental assistants. By 2020, this number is expected to grow to 3,950.
Since this exceptional employment growth will cause approximately 165 annual job openings in the profession, the Department of Labor has marked dental assistants as one of "Alabama's Hot 40 Demand Occupations" from 2010 to 2020.
Average Salary and Wage Figures for Dental Assistants in Alabama
According to the Department of Labor, although dental assistants did not require a college degree or occupational license to practice in Alabama, they still enjoy an average annual salary $29,550 or an average hourly wage of $14.21.
Sponsored Listings
More experienced dental assistants tend to gain higher favor with employers. Therefore, workers with advanced field experience often receive a greater average salary of $33,530/yr. or average wage $16.12/hr.
Dental assistants that lack experience are less attractive to employers, so they rarely earn an above average pay. In fact, less experienced workers in entry-level positions often earn a reduced average salary of $21,590/yr. or $10.38/hr.
In 2013, the United States Bureau of Labor Statistics extensively documented dental assistant salary and wage percentiles in Alabama. Their conclusive findings revealed a broad spectrum of earnings, including:
25th Percentile: $25,300/yr. or $12.14/hr.
Medical Percentile: $30,300/yr. or $14.58/hr.
75th Percentile: $36,000/yr. or $17.29/hr.
90th Percentile: $41,300/yr. or $19.84/hr.
SPONSORED LISTINGS
Featured Programs:

Penn Foster's Dental Assistant career diploma program​ will teach you on-the-job skills like dental health procedures, office operations, dentistry terminology use, and more - so you can begin pursuing your career as a Dental Assistant.​
Selected Campus Locations:
Selected Programs: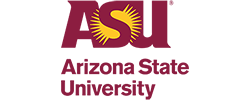 With ASU's Online Bachelor of Science in Applied Biological Sciences – Pre-Dental, you'll be equipped with the knowledge, skills and experience needed to pursue an advanced degree in dentistry or a career in a dental-related field.
Selected Campus Locations:
To identify dental assistant salaries and wages across regions in Alabama, please refer to the table below. Table contents were collected and analyzed by the United States Bureau of Labor Statistics in 2013:
Area name
Employment
Annual mean wage
Anniston-Oxford AL
90
35660
Auburn-Opelika AL
Estimate not released
30270
Birmingham-Hoover AL
1020
32700
Florence-Muscle Shoals AL
120
32170
Northwest Alabama nonmetropolitan area
140
26210
Northeast Alabama nonmetropolitan area
200
27170
Southwest Alabama nonmetropolitan area
270
28180
Southeast Alabama nonmetropolitan area
130
31740