The Wyoming Department of Workforce Services shows there were 527 dental assistants employed in the state in 2011. However, by 2022, this number is expected to shoot upwards of 680. This employment trajectory will introduce approximately 72 annual jobs openings for dental assistants during this time period. Roughly 97% of these positions will be found in the health care and social assistance industry.
Sponsored Listings
The Wyoming Department of Workforce Services found dental assistants employed in 2011 and paid within specific earning percentiles made:
25th Percentile: $27,768/yr. or $13.35/hr.
Median Percentile: $33,720/yr. or $16.21/hr.
75th Percentile: $39,027/yr. or $18.76/hr.
SPONSORED LISTINGS
Featured Programs:

Penn Foster's Dental Assistant career diploma program​ will teach you on-the-job skills like dental health procedures, office operations, dentistry terminology use, and more - so you can begin pursuing your career as a Dental Assistant.​
Selected Campus Locations:
Selected Programs: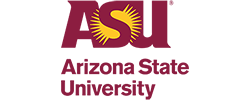 With ASU's Online Bachelor of Science in Applied Biological Sciences – Pre-Dental, you'll be equipped with the knowledge, skills and experience needed to pursue an advanced degree in dentistry or a career in a dental-related field.
Selected Campus Locations:
Wage and Salary Data for Advertised Dental Assistant Jobs in Wyoming
Perhaps a more accurate depiction of current salary and wage incomes for dental assistants can be determined through recent job postings. According to the Wyoming Department of Workforce Services, in October 2014, employers for healthcare support workers (Including dental assistants) extended the following pay offers:
Entry Level: $22,328/yr. or $10.73/hr.
Median: $24,377/yr. or $11.72/hr.
Experienced: $38,058/yr. or $18.30/hr.
Dental assistants' requested pay ranges are not always aligned with actual pay ranges. According to the Wyoming Department of Workforce Services, in October 2014, 64.71% of job candidates for dental assistant positions hoped to earn between $20,000 and $34,999 per year:
Area-Specific Wage and Salary Averages for Dental Assistants in Wyoming
In 2013, the United States Bureau of Labor Statistics found that salary and wage averages for dental assistants often varied between geographic areas of Wyoming. Their finding are shown in the table located below:
Area name
Employment
Annual mean wage
Cheyenne WY
Estimate not released
30170
Northwestern Wyoming nonmetropolitan area
90
28950
Southwestern Wyoming nonmetropolitan area
120
33830
Northeastern Wyoming nonmetropolitan area
70
37100
Southeastern Wyoming nonmetropolitan area
60
31970