Dental hygienists in Oklahoma are licensed by the State Board of Dentistry. Licensing is granted by examination or credentials with a minimum educational requirement of an associate's degree.
There are three accredited dental hygienist schools in Oklahoma from which approximately 71 students graduate each year with the expectation of earning an annual starting salary of $25,000 to $30,000.
SPONSORED LISTINGS
Featured Programs:

Penn Foster's Dental Assistant career diploma program​ will teach you on-the-job skills like dental health procedures, office operations, dentistry terminology use, and more - so you can begin pursuing your career as a Dental Assistant.​
Selected Campus Locations:
Selected Programs: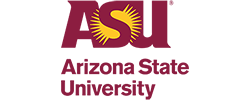 With ASU's Online Bachelor of Science in Applied Biological Sciences – Pre-Dental, you'll be equipped with the knowledge, skills and experience needed to pursue an advanced degree in dentistry or a career in a dental-related field.
Selected Campus Locations:
Salaries/Wages of Dental Hygienists, Assistants and Technicians in Oklahoma
A comparative look at 2012 salaries/wages in Oklahoma (BLS):
Median Annual Salary
$70210
$33070

Median Hourly Wage
$33.75
$15.90
Specific Dental Hygienist Salaries/Wages Statewide (BLS-2013)
Number Employed – 1,940
Mean Annual Salary and Hourly Wage – $61,830 and $29.73
10th Percentile Salary and Wage – $30,550 and $14.69
25th Percentile Salary and Wage – $38,220 and $18.38
90th Percentile Annual Salary – $93,580
Differences in Dental Hygienist Salaries/Wages within Oklahoma
Level of education, years of experience and geographic location are some of the factors that create differences in dental hygienist salaries. Completion of a two-year dental hygienist program is enough to sit for the licensing exam; however, a bachelor's degree is likely to result in a higher salary and greater responsibilities.
There are also salary variations between metropolitan and nonmetropolitan areas, cities and towns. The following list describes salary/wage differences in Oklahoma's four nonmetropolitan areas:
Mean Annual Salary
$76600
$65030
Mean Hourly Wage
$36.83
$31.26
10th Percentile Salary
$40690
$40140
10th Percentile Wage
$19.56
$19.30
25th Percentile Salary
$59900
$53760
25th Percentile Wage
$28.80
$25.85
90th Percentile Salary
$125650
$88100
Dental Hygienist Job Prospects in Oklahoma
The government predicts a 25 percent increase in dental hygienist jobs by 2018, which makes it a promising career choice. According to the US Bureau of Labor Statistics (BLS) there are close to 2,000 dental hygienists employed in Oklahoma. By 2018 that number is expected to increase 25%, or to about 2,500, making job prospects very good. By contrast the BLS describes the job prospects of dental assistants and dental technicians as "better than average" and "lower than average" respectively.
The following table lists the BLS salary and wage data for various cities and metropolitan areas in Oklahoma (2013).
Area name
Employment
Annual mean wage
Oklahoma City OK
1000
54300